Stainless Steel Woven Wire Mesh
Plain Weave, Twill Weave & Dutch Weave
Stainless Steel Woven Mesh Quick Details:
Material: SS 201, 202, 304, 304L, 316, 316L, 321, 430, etc.
Types of weave: Plain Weave, Twill Weave or Dutch Weave
Mesh count: 1-635 mesh
Diameter: 0.0008″-0.08″ (0.02-2.0 mm)
Standard width/roll: 3 ft (36 in.), or 1 m in metric, customization available
Standard length/roll: 100 ft (1,200 in.), or 30m in metric, customization available
Packing: inner kraft paper, outside plastic cloth, put into wooden pallet or case
Use: Filters, sieve, chemical industry, mine industry, paper-making, etc.
Delivery Time: 5 days for stock material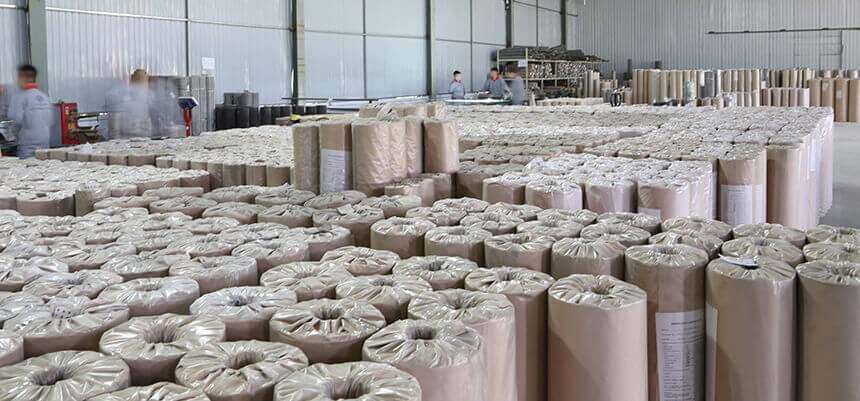 Hightop Metal Mesh offers quality stainless steel woven mesh, hardware cloth and screen mesh. Our company manufactures and supplies woven wire cloth to meet and exceed our client's specific requirements, reducing costs while increasing production efficiency. We have a full range of 304 and 316 stainless steel woven mesh products available for immediate shipping and we can supply our clients with extra wide wire cloth products of up to 240″ wide and extra-long rolls of up to 2000″. Hightop's products comply with the ASTM E2016, ASTM E2814 and ISO 9044 as our minimum standard.
Stainless Steel Woven Mesh – Plain Weave & Twill Weave

Specification of Plain and Twill Weave Stainless Steel Woven Mesh
| | | | | | | |
| --- | --- | --- | --- | --- | --- | --- |
| Weave Types | Mesh Count | Wire Dia. (inch) | Width of Opening (inch) | Open Area (%) | Weight Per 100 sq' based on  SS304 | Opening (Micron) |
| Plain | 2 x 2 | 0.08 | 0.42 | 70.6 | 83 | 10687 |
| Plain | 2 x 2 | 0.063 | 0.437 | 76.4 | 51.7 | 11119 |
| Plain | 2 x 2 | 0.054 | 0.446 | 79.6 | 37.6 | 11348 |
| Plain | 3 x 3 | 0.08 | 0.253 | 57.6 | 126.4 | 6438 |
| Plain | 3 x 3 | 0.072 | 0.261 | 61.3 | 101.9 | 6641 |
| Plain | 3 x 3 | 0.063 | 0.27 | 65.6 | 77.6 | 6870 |
| Plain | 3 x 3 | 0.054 | 0.279 | 70.1 | 57.3 | 7099 |
| Plain | 3 x 3 | 0.047 | 0.286 | 73.6 | 42.8 | 7277 |
| Plain | 3 x 3 | 0.041 | 0.2923 | 76.7 | 32.5 | 7438 |
| Plain | 4 x 4 | 0.12 | 0.13 | 27 | 392.5 | 3308 |
| Plain | 4 x 4 | 0.105 | 0.145 | 33.6 | 309.3 | 3690 |
| Plain | 4 x 4 | 0.092 | 0.158 | 39.9 | 233.3 | 4020 |
| Plain | 4 x 4 | 0.08 | 0.17 | 46.2 | 173.8 | 4326 |
| Plain | 4 x 4 | 0.072 | 0.0178 | 50.7 | 139.6 | 453 |
| Plain | 4 x 4 | 0.063 | 0.187 | 56 | 105.8 | 4758 |
| Plain | 4 x 4 | 0.054 | 0.196 | 61.5 | 77.2 | 4987 |
| Plain | 4 x 4 | 0.047 | 0.203 | 65.9 | 58.2 | 5165 |
| Plain | 4 x 4 | 0.041 | 0.209 | 69.9 | 44 | 5318 |
| Plain | 4 x 4 | 0.035 | 0.215 | 74 | 32 | 5471 |
| Plain | 4 x 4 | 0.032 | 0.218 | 76 | 26.7 | 5547 |
| Plain | 4 x 4 | 0.028 | 0.222 | 78.9 | 20.4 | 5649 |
| Plain | 4 x 4 | 0.025 | 0.225 | 81 | 16.3 | 5725 |
| Plain | 5 x 5 | 0.063 | 0.137 | 46.9 | 134.5 | 3486 |
| Plain | 5 x 5 | 0.054 | 0.146 | 53.3 | 97.7 | 3715 |
| Plain | 5 x 5 | 0.047 | 0.153 | 58.5 | 73.3 | 3893 |
| Plain | 5 x 5 | 0.041 | 0.159 | 63.2 | 55.4 | 4046 |
| Plain | 5 x 5 | 0.035 | 0.165 | 68.1 | 40.2 | 4198 |
| Plain | 5 x 5 | 0.032 | 0.168 | 70.6 | 33.5 | 4275 |
| Plain | 6 x 6 | 0.063 | 0.104 | 38.9 | 164.6 | 2646 |
| Plain | 6 x 6 | 0.054 | 0.113 | 46 | 118.9 | 2875 |
| Plain | 6 x 6 | 0.047 | 0.12 | 51.8 | 89.1 | 3053 |
| Plain | 6 x 6 | 0.041 | 0.126 | 57.2 | 67.2 | 3206 |
| Plain | 6 x 6 | 0.035 | 0.132 | 62.7 | 48.6 | 3359 |
| Plain | 6 x 6 | 0.032 | 0.135 | 65.6 | 20.7 | 3435 |
| Plain | 6 x 6 | 0.028 | 0.139 | 69.6 | 30.8 | 3537 |
| Plain | 7 x 7 | 0.035 | 0.108 | 57.2 | 57.1 | 2748 |
| Plain | 7 x 7 | 0.032 | 0.111 | 60.4 | 47.5 | 2824 |
| Plain | 7 x 7 | 0.028 | 0.115 | 64.8 | 36.2 | 2926 |
| Plain | 8 X 8 | 0.063 | 0.062 | 24.6 | 218.5 | 1578 |
| Plain | 8 X 8 | 0.054 | 0.071 | 32.3 | 164.3 | 1807 |
| Plain | 8 X 8 | 0.047 | 0.078 | 38.9 | 122.1 | 1985 |
| Plain | 8 X 8 | 0.041 | 0.084 | 45.2 | 91.5 | 2137 |
| Plain | 8 X 8 | 0.035 | 0.09 | 51.8 | 65.1 | 2290 |
| Plain | 8 X 8 | 0.032 | 0.093 | 55.4 | 54.6 | 2366 |
| Plain | 8 X 8 | 0.028 | 0.097 | 60.2 | 47.1 | 2468 |
| Plain | 8 X 8 | 0.025 | 0.1 | 64 | 32.9 | 2545 |
| Plain | 9 X 9 | 0.041 | 0.07 | 39.7 | 104.2 | 1781 |
| Plain | 9 X 9 | 0.035 | 0.076 | 46.8 | 74.7 | 1934 |
| Plain | 9 X 9 | 0.032 | 0.079 | 50.6 | 62 | 2010 |
| Plain | 9 X 9 | 0.028 | 0.083 | 55.8 | 47.1 | 2112 |
| Plain | 9 X 9 | 0.025 | 0.086 | 59.9 | 37.3 | 2188 |
| Plain | 9 X 9 | 0.023 | 0.088 | 62.7 | 31.4 | 2239 |
| Plain | 10 x 10 | 0.047 | 0.053 | 28.1 | 149.9 | 1349 |
| Plain | 10 x 10 | 0.041 | 0.059 | 34.8 | 117.5 | 1501 |
| Plain | 10 x 10 | 0.035 | 0.065 | 42.3 | 83.9 | 1654 |
| Plain | 10 x 10 | 0.032 | 0.068 | 46.2 | 69.5 | 1730 |
| Plain | 10 x 10 | 0.028 | 0.072 | 51.8 | 52.6 | 1832 |
| Plain | 10 x 10 | 0.025 | 0.075 | 56.3 | 41.6 | 1908 |
| Plain | 10 x 10 | 0.023 | 0.077 | 59.3 | 35.1 | 1959 |
| Plain | 10 x 10 | 0.02 | 0.08 | 64 | 26.4 | 2036 |
| Plain | 11 x 11 | 0.032 | 0.059 | 42.1 | 77.2 | 1501 |
| Plain | 11 x 11 | 0.028 | 0.063 | 48 | 58.4 | 1603 |
| Plain | 11 x 11 | 0.025 | 0.066 | 52.7 | 46.1 | 1679 |
| Plain | 11 x 11 | 0.023 | 0.068 | 56 | 38.8 | 1730 |
| Plain | 11 x 11 | 0.02 | 0.071 | 61 | 29.1 | 1807 |
| Plain | 11 x 11 | 0.018 | 0.073 | 64.5 | 23.5 | 1857 |
| Plain | 12 x 12 | 0.032 | 0.051 | 37.5 | 85.1 | 1298 |
| Plain | 12 x 12 | 0.028 | 0.055 | 43.6 | 64.1 | 1399 |
| Plain | 12 x 12 | 0.025 | 0.058 | 48.4 | 50.6 | 1476 |
| Plain | 12 x 12 | 0.023 | 0.06 | 51.8 | 42.6 | 1527 |
| Plain | 12 x 12 | 0.02 | 0.063 | 57.2 | 31.9 | 1603 |
| Plain | 12 x 12 | 0.018 | 0.065 | 60.8 | 25.8 | 1654 |
| Plain | 14 x 14 | 0.028 | 0.043 | 36.2 | 76.3 | 1094 |
| Plain | 14 x 14 | 0.025 | 0.046 | 41.5 | 59.9 | 1170 |
| Plain | 14 x 14 | 0.023 | 0.048 | 45.2 | 50.3 | 1221 |
| Plain | 14 x 14 | 0.02 | 0.051 | 51 | 37.6 | 1298 |
| Plain | 14 x 14 | 0.018 | 0.053 | 55.1 | 37.6 | 1349 |
| Plain | 14 x 14 | 0.017 | 0.054 | 57.2 | 26.9 | 1374 |
| Plain | 14 x 14 | 0.009 | 0.062 | 76.4 | 9 | 1578 |
| Plain | 16 x 16 | 0.028 | 0.0345 | 30.5 | 84.4 | 878 |
| Plain | 16 x 16 | 0.025 | 0.0375 | 36 | 69.6 | 954 |
| Plain | 16 x 16 | 0.023 | 0.0395 | 39.9 | 58.3 | 1005 |
| Plain | 16 x 16 | 0.02 | 0.0425 | 46.2 | 43.4 | 1081 |
| Plain | 16 x 16 | 0.018 | 0.0445 | 50.7 | 34.8 | 1132 |
| Plain | 16 x 16 | 0.016 | 0.0465 | 55.4 | 27.4 | 1183 |
| Plain | 16 x 16 | 0.009 | 0.0535 | 73.3 | 8.6 | 1361 |
| Plain | 18 x 18 | 0.025 | 0.0306 | 30.3 | 75.8 | 779 |
| Plain | 18 x 18 | 0.023 | 0.0326 | 34.4 | 66.7 | 830 |
| Plain | 18 x 18 | 0.02 | 0.0356 | 41.1 | 49.5 | 906 |
| Plain | 18 x 18 | 0.018 | 0.0376 | 45.8 | 39.6 | 957 |
| Plain | 18 x 18 | 0.017 | 0.0386 | 48.3 | 35.1 | 982 |
| Plain | 18 x 18 | 0.016 | 0.0396 | 50.8 | 31 | 1008 |
| Plain | 18 x 18 | 0.015 | 0.0406 | 53.4 | 27.1 | 1033 |
| Plain | 18 x 18 | 0.014 | 0.0416 | 56.1 | 23.5 | 1059 |
| Plain | 18 x 18 | 0.0135 | 0.0421 | 57.4 | 21.8 | 1071 |
| Plain | 18 x 18 | 0.009 | 0.0466 | 70.2 | 9.6 | 1186 |
| Plain | 20 x 20 | 0.028 | 0.022 | 19.4 | 110.4 | 560 |
| Plain | 20 x 20 | 0.025 | 0.025 | 25 | 85.9 | 636 |
| Plain | 20 x 20 | 0.023 | 0.027 | 29.2 | 71.5 | 687 |
| Plain | 20 x 20 | 0.02 | 0.03 | 36 | 55.8 | 763 |
| Plain | 20 x 20 | 0.018 | 0.032 | 41 | 44.5 | 814 |
| Plain | 20 x 20 | 0.017 | 0.033 | 43.6 | 39.5 | 840 |
| Plain | 20 x 20 | 0.016 | 0.034 | 46.2 | 34.7 | 865 |
| Plain | 20 x 20 | 0.015 | 0.035 | 49 | 30.4 | 891 |
| Plain | 20 x 20 | 0.014 | 0.036 | 51.8 | 26.4 | 916 |
| Plain | 20 x 20 | 0.013 | 0.037 | 54.8 | 22.6 | 941 |
| Plain | 20 x 20 | 0.009 | 0.041 | 67.2 | 10.6 | 1043 |
| Plain | 22 x 22 | 0.016 | 0.0295 | 42.1 | 38.6 | 751 |
| Plain | 22 x 22 | 0.015 | 0.0305 | 45 | 33.7 | 776 |
| Plain | 22 x 22 | 0.0135 | 0.0315 | 48 | 27.1 | 802 |
| Plain | 22 x 22 | 0.0075 | 0.038 | 69.7 | 8.2 | 967 |
| Plain | 24 x 24 | 0.017 | 0.0247 | 35.1 | 48.5 | 628 |
| Plain | 24 x 24 | 0.016 | 0.0257 | 38 | 42.5 | 654 |
| Plain | 24 x 24 | 0.015 | 0.0267 | 41.1 | 37.1 | 679 |
| Plain | 24 x 24 | 0.014 | 0.0277 | 44.2 | 32.1 | 705 |
| Plain | 24 x 24 | 0.013 | 0.0287 | 47.4 | 27.5 | 730 |
| Plain | 24 x 24 | 0.012 | 0.0297 | 50.8 | 23.2 | 756 |
| Plain | 24 x 24 | 0.011 | 0.0307 | 54.3 | 19.4 | 781 |
| Plain | 24 x 24 | 0.01 | 0.0317 | 57.9 | 16 | 807 |
| Plain | 24 x 24 | 0.0075 | 0.0342 | 67.2 | 8.9 | 870 |
| Plain | 26 x 26 | 0.013 | 0.0255 | 44 | 30 | 649 |
| Plain | 26 x 26 | 0.012 | 0.0265 | 47.5 | 25.4 | 674 |
| Plain | 26 x 26 | 0.011 | 0.0275 | 51.1 | 21.1 | 700 |
| Plain | 26 x 26 | 0.01 | 0.0285 | 54.9 | 17.4 | 725 |
| Plain | 26 x 26 | 0.0095 | 0.0295 | 56.9 | 15.7 | 751 |
| Plain | 26 x 26 | 0.0075 | 0.031 | 64.8 | 9.5 | 789 |
| Plain | 28 x 28 | 0.0135 | 0.0222 | 38.6 | 35.2 | 565 |
| Plain | 28 x 28 | 0.013 | 0.0227 | 40.4 | 32.5 | 578 |
| Plain | 28 x 28 | 0.012 | 0.0237 | 44 | 27.5 | 603 |
| Plain | 28 x 28 | 0.011 | 0.0247 | 47.8 | 22.9 | 628 |
| Plain | 28 x 28 | 0.01 | 0.0257 | 51.8 | 18.8 | 654 |
| Plain | 28 x 28 | 0.0095 | 0.0262 | 53.8 | 16.9 | 667 |
| Plain | 28 x 28 | 0.009 | 0.0267 | 55.9 | 15.2 | 679 |
| Plain | 28 x 28 | 0.0075 | 0.0282 | 62.4 | 10.4 | 718 |
| Twill | 30 x 30 | 0.017 | 0.0163 | 23.9 | 69.8 | 415 |
| Twill | 30 x 30 | 0.016 | 0.0173 | 26.9 | 62.4 | 440 |
| Twill | 30 x 30 | 0.015 | 0.0183 | 30.1 | 47.9 | 466 |
| Twill | 30 x 30 | 0.014 | 0.0193 | 33.5 | 41.2 | 491 |
| Plain | 30 x 30 | 0.0135 | 0.0198 | 35.3 | 38.2 | 504 |
| Plain | 30 x 30 | 0.013 | 0.0203 | 37.1 | 35.1 | 517 |
| Plain | 30 x 30 | 0.012 | 0.0213 | 40.8 | 29.7 | 542 |
| Plain | 30 x 30 | 0.011 | 0.0223 | 44.8 | 24.7 | 567 |
| Plain | 30 x 30 | 0.01 | 0.0233 | 48.9 | 20.2 | 593 |
| Plain | 30 x 30 | 0.0095 | 0.0238 | 51 | 18.2 | 606 |
| Plain | 30 x 30 | 0.009 | 0.0243 | 53.1 | 16.3 | 618 |
| Plain | 30 x 30 | 0.0085 | 0.0248 | 55.4 | 14.4 | 631 |
| Plain | 30 x 30 | 0.0065 | 0.0268 | 64.8 | 8.4 | 682 |
| Plain | 32 x 32 | 0.016 | 0.0153 | 24 | 56.6 | 389 |
| Plain | 32 x 32 | 0.015 | 0.0163 | 27.2 | 49.1 | 415 |
| Plain | 32 x 32 | 0.014 | 0.0173 | 30.6 | 44.4 | 440 |
| Plain | 32 x 32 | 0.0135 | 0.0178 | 32.4 | 41.1 | 453 |
| Plain | 32 x 32 | 0.013 | 0.0183 | 34.3 | 37.9 | 466 |
| Plain | 32 x 32 | 0.012 | 0.0193 | 38.1 | 31.9 | 491 |
| Plain | 32 x 32 | 0.011 | 0.0203 | 42.2 | 26.6 | 517 |
| Plain | 32 x 32 | 0.01 | 0.0213 | 46.5 | 21.7 | 542 |
| Plain | 32 x 32 | 0.0095 | 0.0218 | 48.7 | 19.5 | 555 |
| Plain | 32 x 32 | 0.009 | 0.0223 | 50.9 | 17.5 | 567 |
| Plain | 32 x 32 | 0.0085 | 0.0228 | 53.2 | 15.5 | 580 |
| Plain | 32 x 32 | 0.0008 | 0.0233 | 55.6 | 13.6 | 593 |
| Plain | 32 x 32 | 0.0065 | 0.0248 | 62.7 | 9 | 631 |
| Plain | 34 x 34 | 0.009 | 0.0204 | 48.1 | 20.37 | 519 |
| Plain | 34 x 34 | 0.0065 | 0.0229 | 60.7 | 9.6 | 583 |
| Plain | 35 x 35 | 0.013 | 0.0156 | 29.8 | 42 | 397 |
| Plain | 35 x 35 | 0.012 | 0.0166 | 33.8 | 35.4 | 422 |
| Plain | 35 x 35 | 0.011 | 0.0176 | 37.9 | 29.3 | 448 |
| Plain | 35 x 35 | 0.01 | 0.0186 | 42.4 | 23.9 | 473 |
| Plain | 36 x 36 | 0.0065 | 0.0213 | 58.7 | 10.2 | 542 |
| Plain | 36 x 36 | 0.009 | 0.0188 | 45.8 | 21.63 | 478 |
| Plain | 38 x 38 | 0.011 | 0.0153 | 33.8 | 32.2 | 389 |
| Plain | 38 x 38 | 0.01 | 0.0163 | 38.4 | 26.3 | 415 |
| Plain | 38 x 38 | 0.0095 | 0.0168 | 40.8 | 23.5 | 427 |
| Plain | 38 x 38 | 0.009 | 0.0173 | 43.2 | 21 | 440 |
| Plain | 38 x 38 | 0.0085 | 0.0178 | 45.8 | 20.4 | 453 |
| Plain | 38 x 38 | 0.008 | 0.0183 | 48.4 | 18 | 466 |
| Plain | 38 x 38 | 0.0065 | 0.0198 | 56.7 | 10.7 | 504 |
| Plain | 40 x 40 | 0.012 | 0.013 | 27 | 41.3 | 331 |
| Plain | 40 x 40 | 0.011 | 0.014 | 31.4 | 34.1 | 356 |
| Plain | 40 x 40 | 0.01 | 0.015 | 36 | 27.9 | 382 |
| Plain | 40 x 40 | 0.0095 | 0.0155 | 38.4 | 24.9 | 394 |
| Plain | 40 x 40 | 0.009 | 0.016 | 41 | 22.2 | 407 |
| Plain | 40 x 40 | 0.0085 | 0.0165 | 43.6 | 19.7 | 420 |
| Plain | 40 x 40 | 0.008 | 0.017 | 46.2 | 17.2 | 433 |
| Plain | 40 x 40 | 0.0065 | 0.0185 | 54.8 | 11.3 | 471 |
| Plain | 42 x 42 | 0.01 | 0.0138 | 33.6 | 29.5 | 351 |
| Plain | 42 x 42 | 0.0095 | 0.0143 | 36.1 | 26.4 | 364 |
| Plain | 42 x 42 | 0.009 | 0.0148 | 38.6 | 23.5 | 377 |
| Plain | 42 x 42 | .0055″ | 0.0183 | 59.1 | 8.5 | 466 |
| Plain | 44 x 44 | .0055″ | 0.0172 | 57.4 | 8.9 | 438 |
| Plain | 45 x 45 | 0.008 | 0.0142 | 40.8 | 19.8 | 361 |
| Plain | 46 x 46 | 0.0055 | 0.0162 | 55.8 | 9.3 | 412 |
| Plain | 48 x 48 | 0.0055 | 0.0153 | 54.2 | 9.7 | 389 |
| Plain | 50 x 40 | 0.008 | .012 x .017 | 40.6 | * | 369 |
| Plain | 50 x 50 | 0.009 | 0.011 | 30.3 | 28.7 | 280 |
| Plain | 50 x 50 | 0.0085 | 0.0115 | 33.1 | 25.4 | 293 |
| Plain | 50 x 50 | 0.008 | 0.012 | 36 | 22.3 | 305 |
| Plain | 50 x 50 | 0.0075 | 0.0125 | 39.1 | 19.4 | 318 |
| Plain | 50 x 50 | 0.0055 | 0.0145 | 52.6 | 10.1 | 369 |
| Plain | 52 x 52 | 0.0055 | 0.0137 | 51 | 10.5 | 349 |
| Plain | 54 x 54 | 0.0055 | 0.013 | 49.4 | 10.9 | 331 |
| Plain | 55 x 55 | 0.007 | 0.0112 | 37.9 | 20.4 | 285 |
| Plain | 58 x 58 | 0.0045 | 0.0127 | 54.6 | 7.8 | 323 |
| Plain | 60 x 40 | 0.0065 | .0102 x .0185 | 44.4 | * | 365 |
| Plain | 60 x 50 | 0.0065 | .0102 x .0135 | 41.4 | * | 302 |
| Twill | 60 x 60 | 0.011 | 0.0057 | 11.7 | 43.3 | 145 |
| Twill | 60 x 60 | 0.01 | 0.0067 | 16.2 | 38.3 | 170 |
| Plain | 60 x 60 | 0.0075 | 0.0092 | 30.5 | 23.9 | 234 |
| Plain | 60 x 60 | 0.007 | 0.0097 | 33.9 | 20.6 | 247 |
| Plain | 60 x 60 | 0.0065 | 0.0102 | 37.5 | 17.6 | 260 |
| Plain | 60 x 60 | 0.006 | 0.0107 | 41.2 | 14.8 | 272 |
| Plain | 60 x 60 | 0.0045 | 0.0122 | 53.3 | 8.1 | 310 |
| Plain | 62 x 62 | 0.0045 | 0.0116 | 51.7 | 8.4 | 295 |
| Plain | 64 x 64 | 0.0045 | 0.0111 | 50.7 | 8.7 | 282 |
| Plain | 70 x 70 | 0.0065 | 0.0078 | 29.8 | 21 | 198 |
| Plain | 70 x 70 | 0.0037 | 0.016 | 54.9 | 6 | 407 |
| Plain | 72 x 72 | 0.0037 | 0.0102 | 53.8 | 6.2 | 260 |
| Plain | 74 x 74 | 0.0037 | 0.009 | 52.7 | 6.4 | 229 |
| Plain | 76 x 76 | 0.0037 | 0.0095 | 51.7 | 6.6 | 242 |
| Plain | 78 x 78 | 0.0037 | 0.0091 | 50.6 | 6.8 | 232 |
| Plain | 80 x 70 | 0.0055 | .007 x .0088 | 34.4 | 17 | 201 |
| Twill | 80 x 80 | 0.007 | 0.0055 | 19.4 | 27.7 | 140 |
| Plain | 80 x 80 | 0.0055 | 0.007 | 31.4 | 17.1 | 178 |
| Plain | 80 x 80 | 0.005 | 0.0075 | 36 | 13.9 | 191 |
| Plain | 80 x 80 | 0.0037 | 0.0088 | 49.6 | 6.9 | 224 |
| Plain | 84 x 84 | 0.0035 | 0.0084 | 49.8 | 6.9 | 214 |
| Plain | 88 x 88 | 0.0035 | 0.0079 | 47.9 | 7.2 | 201 |
| Plain | 90 x 90 | 0.0035 | 0.0076 | 47.8 | 7.3 | 193 |
| Plain | 94 x 94 | 0.0035 | 0.0071 | 45.4 | 7.7 | 181 |
| Plain | 100 x 90 | 0.0045 | .0055 x .0066 | 32.6 | 14 | 154 |
| Plain | 100 x 100 | 0.0045 | 0.0055 | 30.3 | 14.3 | 140 |
| Plain | 100 x 100 | 0.004 | 0.006 | 36 | 11.1 | 153 |
| Plain | 105 x 105 | 0.003 | 0.0065 | 46.9 | 6.3 | 165 |
| Plain | 120 x 120 | 0.0037 | 0.0046 | 30.7 | 10.3 | 117 |
| Plain | 120 x 120 | 0.0026 | 0.0058 | 47.3 | 5 | 148 |
| Plain | 135 x 135 | 0.0023 | 0.0051 | 47.4 | 4.8 | 130 |
| Plain | 145 x 145 | 0.0022 | 0.0047 | 46.4 | 4.9 | 120 |
| Plain | 150 x 150 | 0.0026 | 0.0041 | 37.4 | 7.2 | 104 |
| Plain | 165 x 165 | 0.0019 | 0.0042 | 47.1 | 4.2 | 107 |
| Plain | 180 x 180 | 0.0023 | 0.0033 | 34.7 | 7.5 | 84 |
| Plain | 200 x 200 | 0.0023 | 0.0027 | 29.1 | 7.3 | 69 |
| Plain | 200 x 200 | 0.0021 | 0.0029 | 33.6 | 6.3 | 74 |
| Plain | 200 x 200 | 0.0016 | 0.0034 | 46.2 | 3.6 | 87 |
| Plain | 230 x 230 | 0.0014 | 0.0029 | 46 | 3.4 | 74 |
| Plain | 250 x 250 | 0.0016 | 0.0024 | 36 | 4.3 | 61 |
| Twill | 270 x 270 | 0.0016 | 0.0021 | 32.2 | 4.8 | 53 |
| Plain | 300 x 300 | 0.0012 | 0.0018 | 29.7 | 3 | 46 |
| Twill | 325 x 325 | 0.0014 | 0.0017 | 30 | 4.3 | 43 |
| Twill | 400 x 400 | 0.0011 | 0.0014 | 31.4 | 3.4 | 36 |
| Twill | 500 x 500 | 0.001 | 0.001 | 25 | * | 25 |
| Twill | 635 x 635 | 0.0008 | 0.0008 | 25 | * | 20 |
Spesification of Stainless Steel Woven Mesh - Plain Dutch Weave
| | | | |
| --- | --- | --- | --- |
| Mesh | Wire Dia. (Inch) | Absolute Filtration Fineness (µm) | Nominal Filtration Fineness (µm) |
| 8 X 85 | .014 X .0126 | 318 – 340 | 250 – 255 |
| 12 X 64 | .024 X .0165 | 270 – 285 | 200 – 205 |
| 14 X 88 | .020 X .013 | 225 – 245 | 150 – 155 |
| 20 X 150 | .0098 X .007 | 155 – 165 | 100 – 105 |
| 24 X 100 | .015 X .010 | 115 – 125 | 80 – 85 |
| 30 X 150 | .009 X .007 | 95 – 100 | 65 – 70 |
| 40 X 200 | .007 X .0055 | 65 – 70 | 55 – 60 |
| 50 X 250 | .0055 X .0045 | 55 – 60 | 40 – 45 |
| 80 X 400 | .0049 X .0028 | 43 – 48 | 35 – 40 |
Specification of Stainless Steel Woven Mesh - Twill Dutch Weave
Twill Dutch Weave Stainless Steel Wire Mesh

| | | | |
| --- | --- | --- | --- |
| Mesh | Wire Dia. (Inch) | Absolute Filtration Fineness (µm) | Nominal Filtration Fineness (µm) |
| 20 x 250 | .0098 x .0079 | 110-120 | 98-105 |
| 30 x 360 | .0098 x .0060 | 90-100 | 80-84 |
| 40 x 560 | .0070 x .0040 | 70-75 | 47-52 |
| 120 x 400 | .0040 x .0025 | 50-55 | 37-43 |
| 120 x 160 | .0040 x .0025 | 40-45 | 28-32 |
| 80 x 700 | .0040 x .0030 | 35-40 | 24-26 |
| 200 x 600 | .0024 x .0018 | 28-32 | 19-21 |
| 165 x 800 | .0028 x .0020 | 24-26 | 14-16 |
| 165 x 1400 | .0028 x .0016 | 16-18 | 9-11 |
| 200 x 1400 | .0028 x .0016 | 12-14 | 5-6 |
| 250 x 1400 | .0022 x .0016 | 11-12 | 3-4 |
| 325 x 2300 | .0015 x .0010 | 8-9 | 2-3 |
Specification of Stainless Steel Woven Wire Mesh - Reverse Dutch Weave
Stainless Steel Automatic Belt Type Fitter Screen
Mesh Count
Wire dia. (mm)
Mesh thickness (mm)
warp
weft
warp
weft
72
15
0.45
0.55
1.75
120
15
0.35
0.45
1.25
132
17
0.32
0.45
1.20
150
17
0.30
0.45
1 20
152
24
0.27
0.40
1.05
152
30
0.25
0.30
1.00
170
17
0.27
0.45
1.17
260
40
0.15
0.25
0.65
Request A Quote