Quick Details:
Usage:Filters ,sieve,chemical industry, mine industry, paper-making , etc

Material: SS 201,202,304,304L, 316,316L, 321, 430,ect

MOQ: 1 roll

Woven style: Plain and Twill Weave

Mesh :1-635mesh

Diameter: 0.0008″-0.08″

Open Area: 25-84.6

Weight (LB) /100 Square Foot:2.53-41.1

Roll Width: Max 240″

Roll Length: Max 2000′

Packaging Details: inner kraft paper, outside plastic cloth, put into wooden pallet or case

Delivery Time: 5 days for stock material
DETAIL INFORMATION
Stainless Steel Plain & Twill Weave Wire Mesh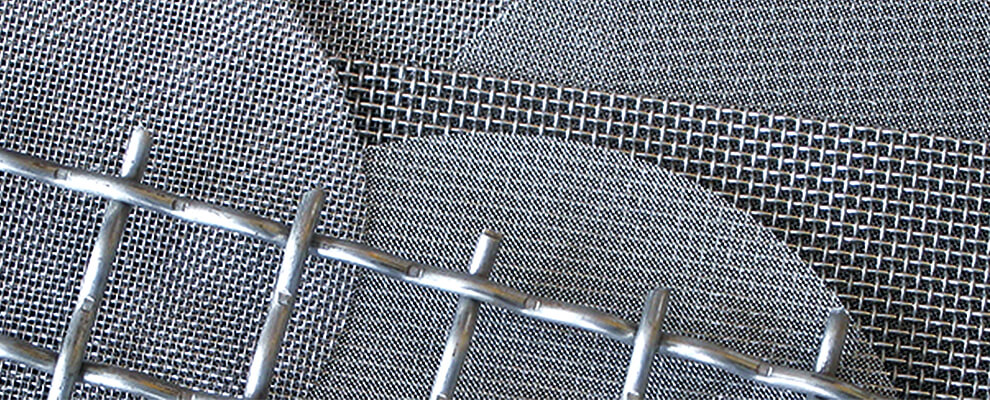 Hebei Hightop Metal Mesh manufactures stainless steel square hole wire mesh depending on the client's specification(s). Two types of wire mesh include – Plain Weave Wire Mesh and Twill Weave Wire Mesh.

Stainless Steel – Plain Weave Wire Mesh
The most common and simplest of all weaves, the Stainless Steel plain weave, is composed of weft wire warped alternately above and below creating a wire mesh. The plain weave is the simplest and the most economical, uses of which include filtration, sifting and for safety equipment. With apertures from 10.7mm to 0.05mm, the diameter is almost the same for both the warp and the weave.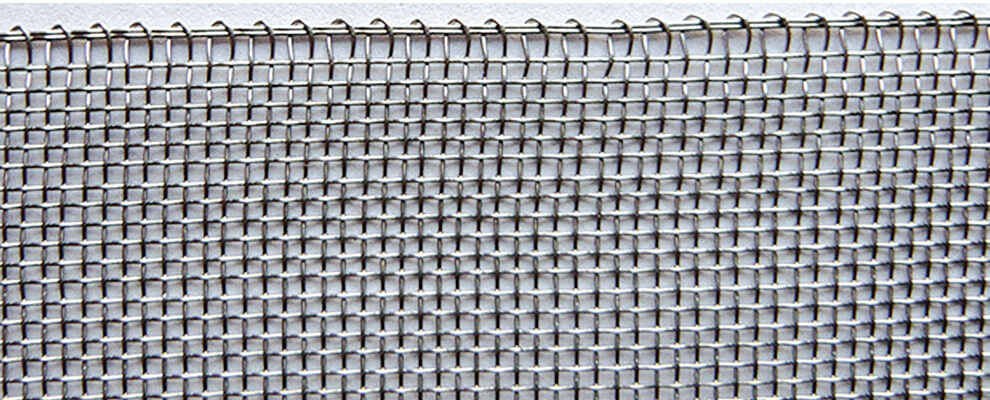 Stainless Steel – Twill Weave Wire Mesh
For heavier needs, the twill weave is recommended. The shute wire is passed above and under two warp wires ensuring that the weave is sturdier as this produces a stronger and more durable wire mesh. The warp and weft have the same diameters thus creating a close diagonal pattern. This type of pattern is mostly used for filtration.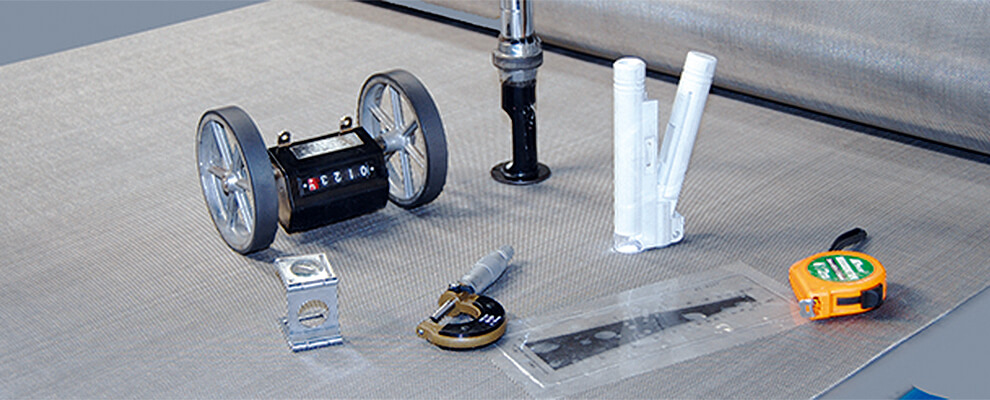 Uses of Plain and Twill Wire Mesh:
Sizing
Separation and Filtration
Sifting of particles
In safety and equipment protection
Applications:
Aerospace
Automotive
Construction
Oil and Gas
Hebei Hightop Metal Mesh manufactures the highest material grade stainless steel wire mesh in the industry today. With ISO 9001:2008 certified, our products comply with the minimum standard of ASTM E2016. Our stocks of 304 and 306 grade woven wire cloth products are available and ready for shipment.
Stainless Steel Plain and Twill Weave Wire Mesh Specification
| | | | | | | |
| --- | --- | --- | --- | --- | --- | --- |
| Weave Type | Mesh Count | Wire Dia. (inch) | Width of Opening (inch) | Open Area (%) | Weigh Per 100 sq' based on 304ss | Opening (Micron) |
| Plain | 2 x 2 | 0.08 | 0.42 | 70.6 | 83 | 10687 |
| Plain | 2 x 2 | 0.063 | 0.437 | 76.4 | 51.7 | 11119 |
| Plain | 2 x 2 | 0.054 | 0.446 | 79.6 | 37.6 | 11348 |
| Plain | 3 x 3 | 0.08 | 0.253 | 57.6 | 126.4 | 6438 |
| Plain | 3 x 3 | 0.072 | 0.261 | 61.3 | 101.9 | 6641 |
| Plain | 3 x 3 | 0.063 | 0.27 | 65.6 | 77.6 | 6870 |
| Plain | 3 x 3 | 0.054 | 0.279 | 70.1 | 57.3 | 7099 |
| Plain | 3 x 3 | 0.047 | 0.286 | 73.6 | 42.8 | 7277 |
| Plain | 3 x 3 | 0.041 | 0.2923 | 76.7 | 32.5 | 7438 |
| Plain | 4 x 4 | 0.12 | 0.13 | 27 | 392.5 | 3308 |
| Plain | 4 x 4 | 0.105 | 0.145 | 33.6 | 309.3 | 3690 |
| Plain | 4 x 4 | 0.092 | 0.158 | 39.9 | 233.3 | 4020 |
| Plain | 4 x 4 | 0.08 | 0.17 | 46.2 | 173.8 | 4326 |
| Plain | 4 x 4 | 0.072 | 0.0178 | 50.7 | 139.6 | 453 |
| Plain | 4 x 4 | 0.063 | 0.187 | 56 | 105.8 | 4758 |
| Plain | 4 x 4 | 0.054 | 0.196 | 61.5 | 77.2 | 4987 |
| Plain | 4 x 4 | 0.047 | 0.203 | 65.9 | 58.2 | 5165 |
| Plain | 4 x 4 | 0.041 | 0.209 | 69.9 | 44 | 5318 |
| Plain | 4 x 4 | 0.035 | 0.215 | 74 | 32 | 5471 |
| Plain | 4 x 4 | 0.032 | 0.218 | 76 | 26.7 | 5547 |
| Plain | 4 x 4 | 0.028 | 0.222 | 78.9 | 20.4 | 5649 |
| Plain | 4 x 4 | 0.025 | 0.225 | 81 | 16.3 | 5725 |
| Plain | 5 x 5 | 0.063 | 0.137 | 46.9 | 134.5 | 3486 |
| Plain | 5 x 5 | 0.054 | 0.146 | 53.3 | 97.7 | 3715 |
| Plain | 5 x 5 | 0.047 | 0.153 | 58.5 | 73.3 | 3893 |
| Plain | 5 x 5 | 0.041 | 0.159 | 63.2 | 55.4 | 4046 |
| Plain | 5 x 5 | 0.035 | 0.165 | 68.1 | 40.2 | 4198 |
| Plain | 5 x 5 | 0.032 | 0.168 | 70.6 | 33.5 | 4275 |
| Plain | 6 x 6 | 0.063 | 0.104 | 38.9 | 164.6 | 2646 |
| Plain | 6 x 6 | 0.054 | 0.113 | 46 | 118.9 | 2875 |
| Plain | 6 x 6 | 0.047 | 0.12 | 51.8 | 89.1 | 3053 |
| Plain | 6 x 6 | 0.041 | 0.126 | 57.2 | 67.2 | 3206 |
| Plain | 6 x 6 | 0.035 | 0.132 | 62.7 | 48.6 | 3359 |
| Plain | 6 x 6 | 0.032 | 0.135 | 65.6 | 20.7 | 3435 |
| Plain | 6 x 6 | 0.028 | 0.139 | 69.6 | 30.8 | 3537 |
| Plain | 7 x 7 | 0.035 | 0.108 | 57.2 | 57.1 | 2748 |
| Plain | 7 x 7 | 0.032 | 0.111 | 60.4 | 47.5 | 2824 |
| Plain | 7 x 7 | 0.028 | 0.115 | 64.8 | 36.2 | 2926 |
| Plain | 8 X 8 | 0.063 | 0.062 | 24.6 | 218.5 | 1578 |
| Plain | 8 X 8 | 0.054 | 0.071 | 32.3 | 164.3 | 1807 |
| Plain | 8 X 8 | 0.047 | 0.078 | 38.9 | 122.1 | 1985 |
| Plain | 8 X 8 | 0.041 | 0.084 | 45.2 | 91.5 | 2137 |
| Plain | 8 X 8 | 0.035 | 0.09 | 51.8 | 65.1 | 2290 |
| Plain | 8 X 8 | 0.032 | 0.093 | 55.4 | 54.6 | 2366 |
| Plain | 8 X 8 | 0.028 | 0.097 | 60.2 | 47.1 | 2468 |
| Plain | 8 X 8 | 0.025 | 0.1 | 64 | 32.9 | 2545 |
| Plain | 9 X 9 | 0.041 | 0.07 | 39.7 | 104.2 | 1781 |
| Plain | 9 X 9 | 0.035 | 0.076 | 46.8 | 74.7 | 1934 |
| Plain | 9 X 9 | 0.032 | 0.079 | 50.6 | 62 | 2010 |
| Plain | 9 X 9 | 0.028 | 0.083 | 55.8 | 47.1 | 2112 |
| Plain | 9 X 9 | 0.025 | 0.086 | 59.9 | 37.3 | 2188 |
| Plain | 9 X 9 | 0.023 | 0.088 | 62.7 | 31.4 | 2239 |
| Plain | 10 x 10 | 0.047 | 0.053 | 28.1 | 149.9 | 1349 |
| Plain | 10 x 10 | 0.041 | 0.059 | 34.8 | 117.5 | 1501 |
| Plain | 10 x 10 | 0.035 | 0.065 | 42.3 | 83.9 | 1654 |
| Plain | 10 x 10 | 0.032 | 0.068 | 46.2 | 69.5 | 1730 |
| Plain | 10 x 10 | 0.028 | 0.072 | 51.8 | 52.6 | 1832 |
| Plain | 10 x 10 | 0.025 | 0.075 | 56.3 | 41.6 | 1908 |
| Plain | 10 x 10 | 0.023 | 0.077 | 59.3 | 35.1 | 1959 |
| Plain | 10 x 10 | 0.02 | 0.08 | 64 | 26.4 | 2036 |
| Plain | 11 x 11 | 0.032 | 0.059 | 42.1 | 77.2 | 1501 |
| Plain | 11 x 11 | 0.028 | 0.063 | 48 | 58.4 | 1603 |
| Plain | 11 x 11 | 0.025 | 0.066 | 52.7 | 46.1 | 1679 |
| Plain | 11 x 11 | 0.023 | 0.068 | 56 | 38.8 | 1730 |
| Plain | 11 x 11 | 0.02 | 0.071 | 61 | 29.1 | 1807 |
| Plain | 11 x 11 | 0.018 | 0.073 | 64.5 | 23.5 | 1857 |
| Plain | 12 x 12 | 0.032 | 0.051 | 37.5 | 85.1 | 1298 |
| Plain | 12 x 12 | 0.028 | 0.055 | 43.6 | 64.1 | 1399 |
| Plain | 12 x 12 | 0.025 | 0.058 | 48.4 | 50.6 | 1476 |
| Plain | 12 x 12 | 0.023 | 0.06 | 51.8 | 42.6 | 1527 |
| Plain | 12 x 12 | 0.02 | 0.063 | 57.2 | 31.9 | 1603 |
| Plain | 12 x 12 | 0.018 | 0.065 | 60.8 | 25.8 | 1654 |
| Plain | 14 x 14 | 0.028 | 0.043 | 36.2 | 76.3 | 1094 |
| Plain | 14 x 14 | 0.025 | 0.046 | 41.5 | 59.9 | 1170 |
| Plain | 14 x 14 | 0.023 | 0.048 | 45.2 | 50.3 | 1221 |
| Plain | 14 x 14 | 0.02 | 0.051 | 51 | 37.6 | 1298 |
| Plain | 14 x 14 | 0.018 | 0.053 | 55.1 | 37.6 | 1349 |
| Plain | 14 x 14 | 0.017 | 0.054 | 57.2 | 26.9 | 1374 |
| Plain | 14 x 14 | 0.009 | 0.062 | 76.4 | 9 | 1578 |
| Plain | 16 x 16 | 0.028 | 0.0345 | 30.5 | 84.4 | 878 |
| Plain | 16 x 16 | 0.025 | 0.0375 | 36 | 69.6 | 954 |
| Plain | 16 x 16 | 0.023 | 0.0395 | 39.9 | 58.3 | 1005 |
| Plain | 16 x 16 | 0.02 | 0.0425 | 46.2 | 43.4 | 1081 |
| Plain | 16 x 16 | 0.018 | 0.0445 | 50.7 | 34.8 | 1132 |
| Plain | 16 x 16 | 0.016 | 0.0465 | 55.4 | 27.4 | 1183 |
| Plain | 16 x 16 | 0.009 | 0.0535 | 73.3 | 8.6 | 1361 |
| Plain | 18 x 18 | 0.025 | 0.0306 | 30.3 | 75.8 | 779 |
| Plain | 18 x 18 | 0.023 | 0.0326 | 34.4 | 66.7 | 830 |
| Plain | 18 x 18 | 0.02 | 0.0356 | 41.1 | 49.5 | 906 |
| Plain | 18 x 18 | 0.018 | 0.0376 | 45.8 | 39.6 | 957 |
| Plain | 18 x 18 | 0.017 | 0.0386 | 48.3 | 35.1 | 982 |
| Plain | 18 x 18 | 0.016 | 0.0396 | 50.8 | 31 | 1008 |
| Plain | 18 x 18 | 0.015 | 0.0406 | 53.4 | 27.1 | 1033 |
| Plain | 18 x 18 | 0.014 | 0.0416 | 56.1 | 23.5 | 1059 |
| Plain | 18 x 18 | 0.0135 | 0.0421 | 57.4 | 21.8 | 1071 |
| Plain | 18 x 18 | 0.009 | 0.0466 | 70.2 | 9.6 | 1186 |
| Plain | 20 x 20 | 0.028 | 0.022 | 19.4 | 110.4 | 560 |
| Plain | 20 x 20 | 0.025 | 0.025 | 25 | 85.9 | 636 |
| Plain | 20 x 20 | 0.023 | 0.027 | 29.2 | 71.5 | 687 |
| Plain | 20 x 20 | 0.02 | 0.03 | 36 | 55.8 | 763 |
| Plain | 20 x 20 | 0.018 | 0.032 | 41 | 44.5 | 814 |
| Plain | 20 x 20 | 0.017 | 0.033 | 43.6 | 39.5 | 840 |
| Plain | 20 x 20 | 0.016 | 0.034 | 46.2 | 34.7 | 865 |
| Plain | 20 x 20 | 0.015 | 0.035 | 49 | 30.4 | 891 |
| Plain | 20 x 20 | 0.014 | 0.036 | 51.8 | 26.4 | 916 |
| Plain | 20 x 20 | 0.013 | 0.037 | 54.8 | 22.6 | 941 |
| Plain | 20 x 20 | 0.009 | 0.041 | 67.2 | 10.6 | 1043 |
| Plain | 22 x 22 | 0.016 | 0.0295 | 42.1 | 38.6 | 751 |
| Plain | 22 x 22 | 0.015 | 0.0305 | 45 | 33.7 | 776 |
| Plain | 22 x 22 | 0.0135 | 0.0315 | 48 | 27.1 | 802 |
| Plain | 22 x 22 | 0.0075 | 0.038 | 69.7 | 8.2 | 967 |
| Plain | 24 x 24 | 0.017 | 0.0247 | 35.1 | 48.5 | 628 |
| Plain | 24 x 24 | 0.016 | 0.0257 | 38 | 42.5 | 654 |
| Plain | 24 x 24 | 0.015 | 0.0267 | 41.1 | 37.1 | 679 |
| Plain | 24 x 24 | 0.014 | 0.0277 | 44.2 | 32.1 | 705 |
| Plain | 24 x 24 | 0.013 | 0.0287 | 47.4 | 27.5 | 730 |
| Plain | 24 x 24 | 0.012 | 0.0297 | 50.8 | 23.2 | 756 |
| Plain | 24 x 24 | 0.011 | 0.0307 | 54.3 | 19.4 | 781 |
| Plain | 24 x 24 | 0.01 | 0.0317 | 57.9 | 16 | 807 |
| Plain | 24 x 24 | 0.0075 | 0.0342 | 67.2 | 8.9 | 870 |
| Plain | 26 x 26 | 0.013 | 0.0255 | 44 | 30 | 649 |
| Plain | 26 x 26 | 0.012 | 0.0265 | 47.5 | 25.4 | 674 |
| Plain | 26 x 26 | 0.011 | 0.0275 | 51.1 | 21.1 | 700 |
| Plain | 26 x 26 | 0.01 | 0.0285 | 54.9 | 17.4 | 725 |
| Plain | 26 x 26 | 0.0095 | 0.0295 | 56.9 | 15.7 | 751 |
| Plain | 26 x 26 | 0.0075 | 0.031 | 64.8 | 9.5 | 789 |
| Plain | 28 x 28 | 0.0135 | 0.0222 | 38.6 | 35.2 | 565 |
| Plain | 28 x 28 | 0.013 | 0.0227 | 40.4 | 32.5 | 578 |
| Plain | 28 x 28 | 0.012 | 0.0237 | 44 | 27.5 | 603 |
| Plain | 28 x 28 | 0.011 | 0.0247 | 47.8 | 22.9 | 628 |
| Plain | 28 x 28 | 0.01 | 0.0257 | 51.8 | 18.8 | 654 |
| Plain | 28 x 28 | 0.0095 | 0.0262 | 53.8 | 16.9 | 667 |
| Plain | 28 x 28 | 0.009 | 0.0267 | 55.9 | 15.2 | 679 |
| Plain | 28 x 28 | 0.0075 | 0.0282 | 62.4 | 10.4 | 718 |
| Twill | 30 x 30 | 0.017 | 0.0163 | 23.9 | 69.8 | 415 |
| Twill | 30 x 30 | 0.016 | 0.0173 | 26.9 | 62.4 | 440 |
| Twill | 30 x 30 | 0.015 | 0.0183 | 30.1 | 47.9 | 466 |
| Twill | 30 x 30 | 0.014 | 0.0193 | 33.5 | 41.2 | 491 |
| Plain | 30 x 30 | 0.0135 | 0.0198 | 35.3 | 38.2 | 504 |
| Plain | 30 x 30 | 0.013 | 0.0203 | 37.1 | 35.1 | 517 |
| Plain | 30 x 30 | 0.012 | 0.0213 | 40.8 | 29.7 | 542 |
| Plain | 30 x 30 | 0.011 | 0.0223 | 44.8 | 24.7 | 567 |
| Plain | 30 x 30 | 0.01 | 0.0233 | 48.9 | 20.2 | 593 |
| Plain | 30 x 30 | 0.0095 | 0.0238 | 51 | 18.2 | 606 |
| Plain | 30 x 30 | 0.009 | 0.0243 | 53.1 | 16.3 | 618 |
| Plain | 30 x 30 | 0.0085 | 0.0248 | 55.4 | 14.4 | 631 |
| Plain | 30 x 30 | 0.0065 | 0.0268 | 64.8 | 8.4 | 682 |
| Plain | 32 x 32 | 0.016 | 0.0153 | 24 | 56.6 | 389 |
| Plain | 32 x 32 | 0.015 | 0.0163 | 27.2 | 49.1 | 415 |
| Plain | 32 x 32 | 0.014 | 0.0173 | 30.6 | 44.4 | 440 |
| Plain | 32 x 32 | 0.0135 | 0.0178 | 32.4 | 41.1 | 453 |
| Plain | 32 x 32 | 0.013 | 0.0183 | 34.3 | 37.9 | 466 |
| Plain | 32 x 32 | 0.012 | 0.0193 | 38.1 | 31.9 | 491 |
| Plain | 32 x 32 | 0.011 | 0.0203 | 42.2 | 26.6 | 517 |
| Plain | 32 x 32 | 0.01 | 0.0213 | 46.5 | 21.7 | 542 |
| Plain | 32 x 32 | 0.0095 | 0.0218 | 48.7 | 19.5 | 555 |
| Plain | 32 x 32 | 0.009 | 0.0223 | 50.9 | 17.5 | 567 |
| Plain | 32 x 32 | 0.0085 | 0.0228 | 53.2 | 15.5 | 580 |
| Plain | 32 x 32 | 0.0008 | 0.0233 | 55.6 | 13.6 | 593 |
| Plain | 32 x 32 | 0.0065 | 0.0248 | 62.7 | 9 | 631 |
| Plain | 34 x 34 | 0.009 | 0.0204 | 48.1 | 20.37 | 519 |
| Plain | 34 x 34 | 0.0065 | 0.0229 | 60.7 | 9.6 | 583 |
| Plain | 35 x 35 | 0.013 | 0.0156 | 29.8 | 42 | 397 |
| Plain | 35 x 35 | 0.012 | 0.0166 | 33.8 | 35.4 | 422 |
| Plain | 35 x 35 | 0.011 | 0.0176 | 37.9 | 29.3 | 448 |
| Plain | 35 x 35 | 0.01 | 0.0186 | 42.4 | 23.9 | 473 |
| Plain | 36 x 36 | 0.0065 | 0.0213 | 58.7 | 10.2 | 542 |
| Plain | 36 x 36 | 0.009 | 0.0188 | 45.8 | 21.63 | 478 |
| Plain | 38 x 38 | 0.011 | 0.0153 | 33.8 | 32.2 | 389 |
| Plain | 38 x 38 | 0.01 | 0.0163 | 38.4 | 26.3 | 415 |
| Plain | 38 x 38 | 0.0095 | 0.0168 | 40.8 | 23.5 | 427 |
| Plain | 38 x 38 | 0.009 | 0.0173 | 43.2 | 21 | 440 |
| Plain | 38 x 38 | 0.0085 | 0.0178 | 45.8 | 20.4 | 453 |
| Plain | 38 x 38 | 0.008 | 0.0183 | 48.4 | 18 | 466 |
| Plain | 38 x 38 | 0.0065 | 0.0198 | 56.7 | 10.7 | 504 |
| Plain | 40 x 40 | 0.012 | 0.013 | 27 | 41.3 | 331 |
| Plain | 40 x 40 | 0.011 | 0.014 | 31.4 | 34.1 | 356 |
| Plain | 40 x 40 | 0.01 | 0.015 | 36 | 27.9 | 382 |
| Plain | 40 x 40 | 0.0095 | 0.0155 | 38.4 | 24.9 | 394 |
| Plain | 40 x 40 | 0.009 | 0.016 | 41 | 22.2 | 407 |
| Plain | 40 x 40 | 0.0085 | 0.0165 | 43.6 | 19.7 | 420 |
| Plain | 40 x 40 | 0.008 | 0.017 | 46.2 | 17.2 | 433 |
| Plain | 40 x 40 | 0.0065 | 0.0185 | 54.8 | 11.3 | 471 |
| Plain | 42 x 42 | 0.01 | 0.0138 | 33.6 | 29.5 | 351 |
| Plain | 42 x 42 | 0.0095 | 0.0143 | 36.1 | 26.4 | 364 |
| Plain | 42 x 42 | 0.009 | 0.0148 | 38.6 | 23.5 | 377 |
| Plain | 42 x 42 | .0055″ | 0.0183 | 59.1 | 8.5 | 466 |
| Plain | 44 x 44 | .0055″ | 0.0172 | 57.4 | 8.9 | 438 |
| Plain | 45 x 45 | 0.008 | 0.0142 | 40.8 | 19.8 | 361 |
| Plain | 46 x 46 | 0.0055 | 0.0162 | 55.8 | 9.3 | 412 |
| Plain | 48 x 48 | 0.0055 | 0.0153 | 54.2 | 9.7 | 389 |
| Plain | 50 x 40 | 0.008 | .012 x .017 | 40.6 | * | 369 |
| Plain | 50 x 50 | 0.009 | 0.011 | 30.3 | 28.7 | 280 |
| Plain | 50 x 50 | 0.0085 | 0.0115 | 33.1 | 25.4 | 293 |
| Plain | 50 x 50 | 0.008 | 0.012 | 36 | 22.3 | 305 |
| Plain | 50 x 50 | 0.0075 | 0.0125 | 39.1 | 19.4 | 318 |
| Plain | 50 x 50 | 0.0055 | 0.0145 | 52.6 | 10.1 | 369 |
| Plain | 52 x 52 | 0.0055 | 0.0137 | 51 | 10.5 | 349 |
| Plain | 54 x 54 | 0.0055 | 0.013 | 49.4 | 10.9 | 331 |
| Plain | 55 x 55 | 0.007 | 0.0112 | 37.9 | 20.4 | 285 |
| Plain | 58 x 58 | 0.0045 | 0.0127 | 54.6 | 7.8 | 323 |
| Plain | 60 x 40 | 0.0065 | .0102 x .0185 | 44.4 | * | 365 |
| Plain | 60 x 50 | 0.0065 | .0102 x .0135 | 41.4 | * | 302 |
| Twill | 60 x 60 | 0.011 | 0.0057 | 11.7 | 43.3 | 145 |
| Twill | 60 x 60 | 0.01 | 0.0067 | 16.2 | 38.3 | 170 |
| Plain | 60 x 60 | 0.0075 | 0.0092 | 30.5 | 23.9 | 234 |
| Plain | 60 x 60 | 0.007 | 0.0097 | 33.9 | 20.6 | 247 |
| Plain | 60 x 60 | 0.0065 | 0.0102 | 37.5 | 17.6 | 260 |
| Plain | 60 x 60 | 0.006 | 0.0107 | 41.2 | 14.8 | 272 |
| Plain | 60 x 60 | 0.0045 | 0.0122 | 53.3 | 8.1 | 310 |
| Plain | 62 x 62 | 0.0045 | 0.0116 | 51.7 | 8.4 | 295 |
| Plain | 64 x 64 | 0.0045 | 0.0111 | 50.7 | 8.7 | 282 |
| Plain | 70 x 70 | 0.0065 | 0.0078 | 29.8 | 21 | 198 |
| Plain | 70 x 70 | 0.0037 | 0.016 | 54.9 | 6 | 407 |
| Plain | 72 x 72 | 0.0037 | 0.0102 | 53.8 | 6.2 | 260 |
| Plain | 74 x 74 | 0.0037 | 0.009 | 52.7 | 6.4 | 229 |
| Plain | 76 x 76 | 0.0037 | 0.0095 | 51.7 | 6.6 | 242 |
| Plain | 78 x 78 | 0.0037 | 0.0091 | 50.6 | 6.8 | 232 |
| Plain | 80 x 70 | 0.0055 | .007 x .0088 | 34.4 | 17 | 201 |
| Twill | 80 x 80 | 0.007 | 0.0055 | 19.4 | 27.7 | 140 |
| Plain | 80 x 80 | 0.0055 | 0.007 | 31.4 | 17.1 | 178 |
| Plain | 80 x 80 | 0.005 | 0.0075 | 36 | 13.9 | 191 |
| Plain | 80 x 80 | 0.0037 | 0.0088 | 49.6 | 6.9 | 224 |
| Plain | 84 x 84 | 0.0035 | 0.0084 | 49.8 | 6.9 | 214 |
| Plain | 88 x 88 | 0.0035 | 0.0079 | 47.9 | 7.2 | 201 |
| Plain | 90 x 90 | 0.0035 | 0.0076 | 47.8 | 7.3 | 193 |
| Plain | 94 x 94 | 0.0035 | 0.0071 | 45.4 | 7.7 | 181 |
| Plain | 100 x 90 | 0.0045 | .0055 x .0066 | 32.6 | 14 | 154 |
| Plain | 100 x 100 | 0.0045 | 0.0055 | 30.3 | 14.3 | 140 |
| Plain | 100 x 100 | 0.004 | 0.006 | 36 | 11.1 | 153 |
| Plain | 105 x 105 | 0.003 | 0.0065 | 46.9 | 6.3 | 165 |
| Plain | 120 x 120 | 0.0037 | 0.0046 | 30.7 | 10.3 | 117 |
| Plain | 120 x 120 | 0.0026 | 0.0058 | 47.3 | 5 | 148 |
| Plain | 135 x 135 | 0.0023 | 0.0051 | 47.4 | 4.8 | 130 |
| Plain | 145 x 145 | 0.0022 | 0.0047 | 46.4 | 4.9 | 120 |
| Plain | 150 x 150 | 0.0026 | 0.0041 | 37.4 | 7.2 | 104 |
| Plain | 165 x 165 | 0.0019 | 0.0042 | 47.1 | 4.2 | 107 |
| Plain | 180 x 180 | 0.0023 | 0.0033 | 34.7 | 7.5 | 84 |
| Plain | 200 x 200 | 0.0023 | 0.0027 | 29.1 | 7.3 | 69 |
| Plain | 200 x 200 | 0.0021 | 0.0029 | 33.6 | 6.3 | 74 |
| Plain | 200 x 200 | 0.0016 | 0.0034 | 46.2 | 3.6 | 87 |
| Plain | 230 x 230 | 0.0014 | 0.0029 | 46 | 3.4 | 74 |
| Plain | 250 x 250 | 0.0016 | 0.0024 | 36 | 4.3 | 61 |
| Twill | 270 x 270 | 0.0016 | 0.0021 | 32.2 | 4.8 | 53 |
| Plain | 300 x 300 | 0.0012 | 0.0018 | 29.7 | 3 | 46 |
| Twill | 325 x 325 | 0.0014 | 0.0017 | 30 | 4.3 | 43 |
| Twill | 400 x 400 | 0.0011 | 0.0014 | 31.4 | 3.4 | 36 |
| Twill | 500 x 500 | 0.001 | 0.001 | 25 | * | 25 |
| Twill | 635 x 635 | 0.0008 | 0.0008 | 25 | * | 20 |