Stainless steel wire mesh is made of high-quality wire using specific high-temperature process conditions. The mesh is drawn by a wire drawing machine to the specified wire diameter. It is then woven by a weaving machine at a constant temperature that is dust-free and in a clean factory workshop.
Stainless steel woven mesh is widely used in petroleum, chemical, electroplating, and construction industries. It is generally used as sieving mesh and as a filter. In virtue of stainless steel with acid-resistant, alkaline-resistant, wear-resistant, and heat-resistance properties, they are commonly used in acid or alkali environments. For example, for mud mesh in the petroleum industry, filter mesh in the chemical fiber industry, pickling mesh in the electroplating industry, as well as used in sand sieving, liquid and gas filtration, aerospace, petroleum, chemical, and other industries. It can be used for mechanical enclosures and their safety protection, walls, and ceilings which in place of wood and other construction materials. Hightop stainless steel mesh is trusted by customers all over the world because of its precise structure, uniform mesh, corrosion resistance, and durability, paired with good packaging and a thorough after-sales service system. The company has received praise for a long time.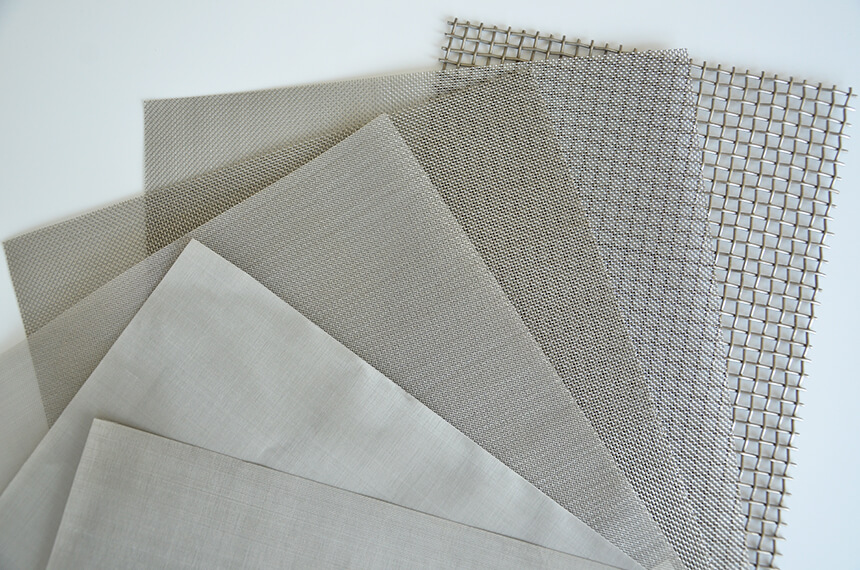 How to inquire about stainless steel wire mesh efficiently? Follow these points and you will get a quotation in no time.
1. Stainless steel wire mesh varies according to the grade.
There are AISI 302, 304, 304L, 316, 316L, 321, 310, 904L, etc. The main material is 304, 304L, 316, 316L.
What is the difference?
304 SS is food-grade stainless steel and it contains 8%-10% nickel and 18%-20% chromium. Other major alloying elements include manganese, silicon, and carbon. The remainder of the chemical composition is primarily iron. The high content of Ni and Cr gives 304 stainless steel excellent corrosion resistance and high-temperature resistance. Common applications of 304 SS include:
Household items such as tableware, cabinets, indoor pipelines, and water heaters.
Auto parts. Windshield wipers, mufflers, molded products, etc.
Medical appliances, architectural materials, food processing equipment, agriculture, and ship parts.
304L stainless steel contains less carbon than 304 SS and avoids inter-granular corrosion. L means low carbon, and typically includes 9-13% nickel and 18-20% chromium by weight. Theoretically, it has a stronger anti-corrosion effect. It is applied to the field that deals with open-air machinery in the chemical, coal, and petroleum industries that all have high requirements for anti-grain boundary corrosion, heat-resistant parts for building materials, and parts that experience difficulties in heat treatment.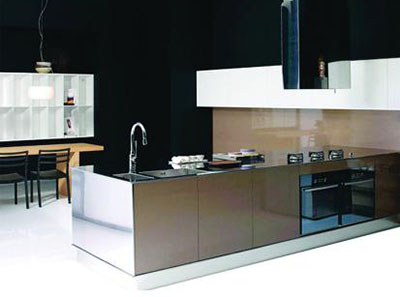 316 stainless steel contains 10-14% nickel and 16-18% chromium by weight. It also includes manganese, silicon, carbon, and a high iron content. The main difference between 304 and 316 stainless steel is the chemical composition, of which 316 contains a large amount of molybdenum (2% to 3% by weight) and 304 contains only a trace amount. The higher molybdenum content leads to higher corrosion resistance of grade 316. 316 is commonly used in these applications:
Equipment for the marine industry
Chemical, dyeing, papermaking, fertilizer industry, etc.
Photographs, coastal area facilities, high altitude safety ropes, bolts, and nuts.
316L stainless steel contains 16-18% chromium. Similarly, due to the different carbon content, 316 and 316L also have a gap in performance. 316L is stronger in tensile and yield. If the need to be welded, 316L is the better choice. Application: Products with special requirements to resist the corrosion of grain boundaries.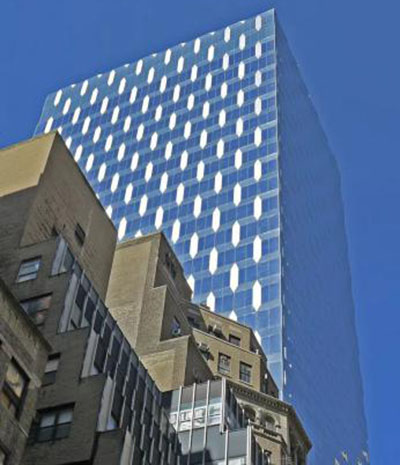 2. Mesh counts (Or mesh).
The number of meshes per inch of length is called mesh counts(1inch=25.4mm). This number reflects the density of the wire mesh. In general, mesh counts over 80 are considered as Fine Mesh and under 80 are considered as Coarse Mesh. The large mesh counts, the smaller hole size, that is to say, the passing rate of filtered substance is low, and the filtering accuracy is higher. Small mesh counts with a large hole size could screen solids such as particles while lager mesh counts are commonly used in the chemical industry to filter liquids and gases. We use counting glass and theodolite density to check mesh counts to ensure that the error is not large.
3. Wire diameter.
Itrefers to the diameter of each wire on the woven mesh, including warp wire diameter and weft wire diameter. The warp wire's diameter should not equals to the weft diameter. This depends on the weaving type. The measurement of the wire diameter can be a millimeter, an inch, or a wire code. For example, 80 x 80 x0.12mm means: 80 meshes, and a wire diameter of 0.12mm. It can also be written as: 80 x 80 x AWG40 x 1m x 30m. 80 means mesh counts, a wire diameter of AWG40, a width of 1m, and a length of 30m. Vernier calipers are tools for measuring wire diameter. It is in millimeters and can be accurate to 2 decimal places.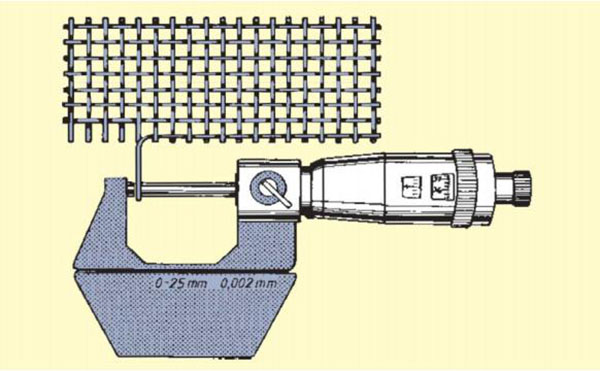 4. Also referred to mesh size, or opening size.
Aperture refers to the distance between two wires. It can be in millimeters or inches. Aperture, mesh counts, and wire diameter are related. If you know any two items, you can determine the specifications of the wire mesh. Please refer to the formula:
Mesh counts = 25.4 / (aperture + wire diameter)
The larger the aperture value, the larger the pores and the lower the filtration accuracy.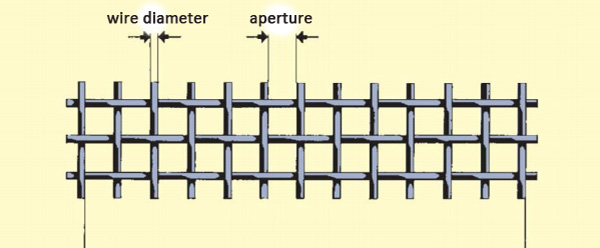 5. Weaving type.
This is not necessary. We can judge which weaving method to use based on your inquiry. Stainless steel woven meshes have developed a variety of weaving types according to customer requirements and application environment, including plain weave, twill weave, Dutch weave, and reverse Dutch weave.
①Plain weave(PW).
Each warp wire crosses each weft wire crosswise, and the warp wire and weft wire are the same thickness. These two wires from a 90 degree angle. This weaving type is the most common and simplest of all weaves with apertures ranging from 10.7mm to 0.05mm. The diameter is almost the same for both the warp and the weave. PW is also the most economical with applications, including filtration, sifting, sieving and uses with safety equipment, etc.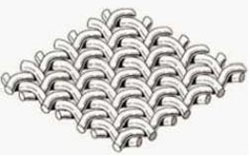 ②Twill weave(TW).
Each warp wire crosses up and down every 2 weft threads, and each weft wire crosses up and down every 2 diameter wires. For heavier needs, the twill weave is recommended. The warp and weft have the same diameters thus creating a close diagonal pattern. This type of pattern is mostly used for filtration.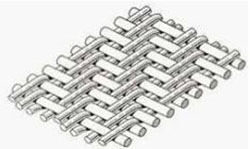 ③Dutch weave(DW).
The wire diameters of warp and weft wires of Dutch weave are different, and the mesh counts are also different. They are characterized by fine warp with coarse weft and coarse warp with fine weft. The lengthwise direction of the weave mesh is warp wire, and the width direction is weft wire. Stainless steel wire mesh – Dutch weave is also known as "Hollander weave mesh," and is ideal for high-pressure filtration as this is stronger and more durable than plain weave wire mesh. The Dutch mesh is divided into Dutch plain weave and Dutch twill weave. This type of mesh is usually used for liquid filtration for petrochemical, aerospace, pharmaceutical, and even on waste water treatment facilities.
④Reverse Dutch weave.
It can be divided into the reverse plain Dutch weave and twilled reverse Dutch weave. Plain Dutch weave makes use of two different sizes of wires in weaving. The smaller wires are warped against a large wire and woven as closely as possible to create a finer and tighter mesh cloth. The larger wire is used to strengthen and support the whole mesh. Twilled reverse Dutch weave makes use of the plain Dutch and twill weaving to create a fine mesh cloth. The fine wires are tightly woven together, making this ideal for the filtration of gas and other liquid applications. Possessing high resistance to corrosion and high temperature, the reverse Dutch weave wire mesh is the ideal filtering mesh (e.g., Extruder Screens), with a smooth surface and resistant to deformation and hardness. It's one of the best meshes for industrial applications that require the separation of liquid and slurry matter.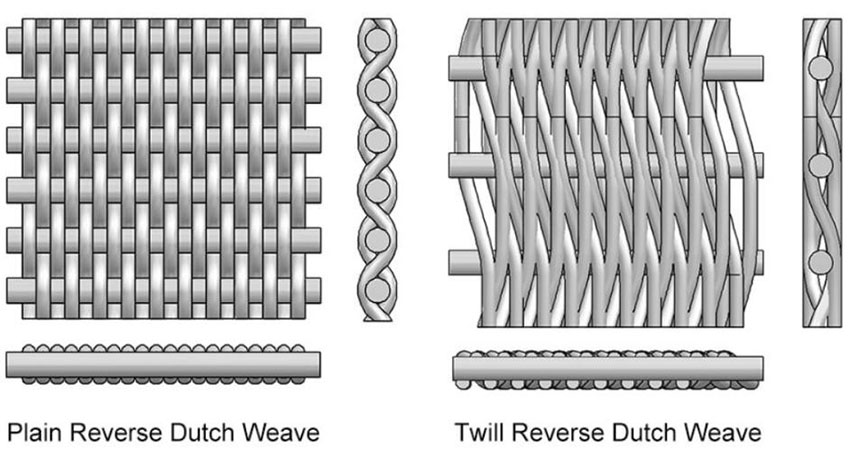 ②If you want to inquire about the price for mesh in the pieces, there are various shapes to choose from: square, rectangular, round, and other shapes. Square and rectangular wire mesh pieces require you to provide the length and width. Round shapes require the diameter. As for other shapes, these would need to be customized.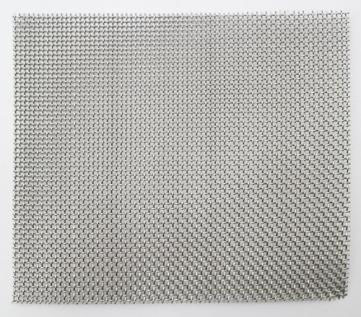 7. Quantity.
This is generally according to square meters or square meters/roll. The Hightop Team will calculate the correct cost based on the required amount.
8. Packing.
The packaging of Hightop company's products is satisfies customers.The default packaging includes the inner paper tube, moisture-proof paper (kraft paper) + plastic cloth + woven bag + bubble cushion warp. Before shipping, we will provide you with comprehensive loading information including pictures or videos.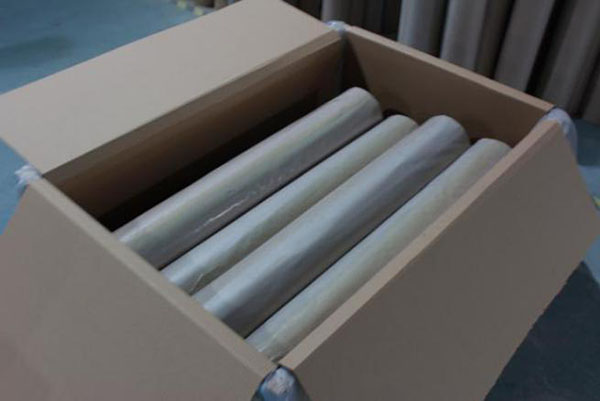 9. Price items.
Which delivery method do you prefer? The destination?
10. Contact details.
Please don't forget to write your contact details, including your e-mail, cell number, company name, etc. The Hightop Team can offer you a quick quotation and contact you immediately.
Besides, if it is possible, you can also tell us about the project regarding stainless steel mesh, so that Hightop can provide you with the best possible solution.
The professional sales team will provide you with all export documents so that your order will be in full accordance with the international trade process. Please don't worry about any transnational issues, we can settle these.
Hightop metal mesh company is a manufacturer of wire mesh, which provides you with the factory price. We are committed to making the best woven mesh in China. We put stress on product quality, packaging, and provide through detailed after-sales services. We hope to have the opportunity to establish a cooperative relationship with you, and any further quotation will receive your prompt attention.